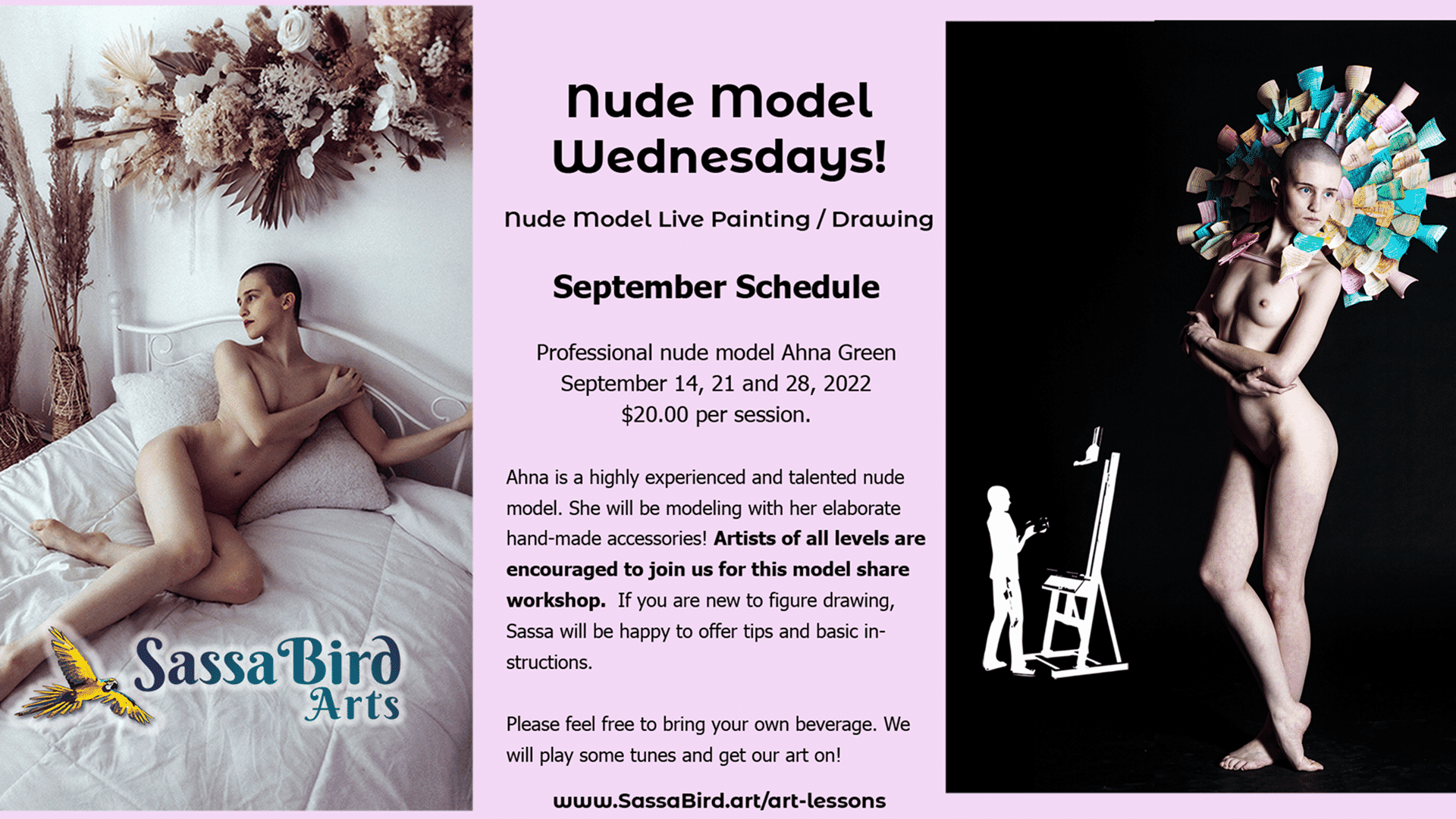 Wednesdays with SassaBird Arts are now "Nude Model Wednesdays". Our first of this model share series will feature professional and experienced nude model Ahna Green and her elaborate hand-made accessories. Sessions with Ahna will continue through September 28, 2022. Artists of all levels are encouraged to join us.
If you are new to figure drawing, Sassa will be happy to offer tips and basic instructions. But keep in mind that this is not a class - it's a model share workshop. Please make sure you bring your materials such as oil paints, acrylics, charcoal and paper. If you would like to take pictures as photo references for paintings, model release forms will be provided. (No pictures without a signed model release form.) Easels (and the model, of course) are provided. If you have any questions about which materials to bring, please feel free to ask.
The session will begin at 6:00pm and will continue until 8:00pm. The location will be revealed to those who sign up, as it is a private residence in the Whittier area of Denver 80205. Workshop is only $20.00 and space is very limited. Sign up today to join us!